Welcome to Deadline Legal, secure, confidential and reliable legal couriers for Dublin and Ireland nationwide…
We are the legal branch of Deadline Couriers, specialising in legal courier services. We offer local, nationwide and international deliveries for everything from envelopes to large consignments.
We offer a range of services including door to door, next day, urgent and direct services, timed & scheduled deliveries to suit your company requirements.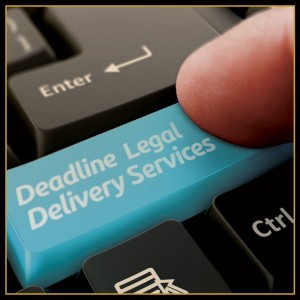 Services
Legal envelope delivery
Urgent & direct, door to door
Time critical deliveries
Scheduled pick ups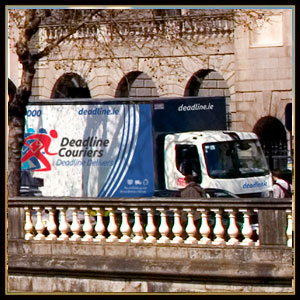 Deliveries
Bikes, cars, vans & trucks available
Same & next day nationwide
Early morning post collection
Pre 9am deliveries nationwide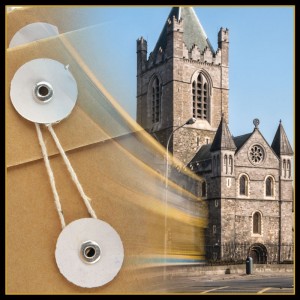 Confirmation
Digital signatures sent to client on delivery
Declaration of delivery
State of the art hardware & software
Reliable service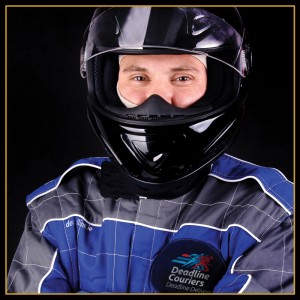 Drivers
Fully screened drivers as per ISO9001
Branded uniforms carrying ID
Experienced drivers familiar with courts layout
Complete confidentiality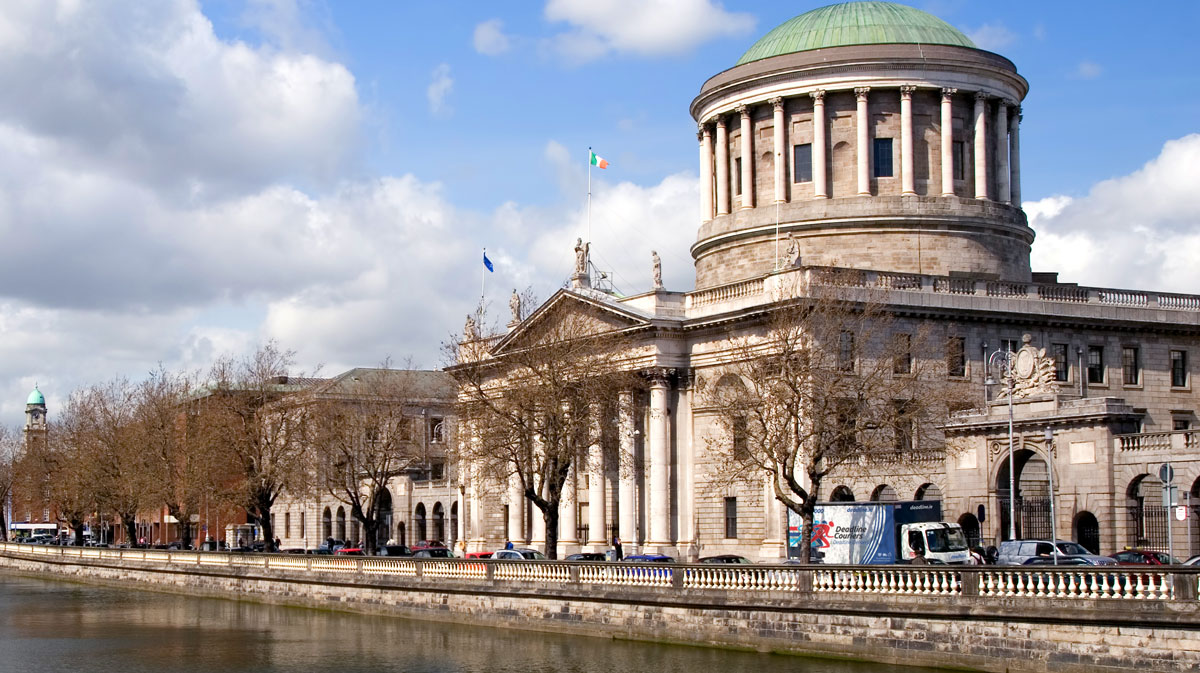 Our daily legal deliveries commonly include such items as confidential correspondence between solicitors, clients and legal teams, briefs to barristers, deed collections from banks and mortgage lenders, delivery of contracts, wills and other critical documentation.
Our legal clients include both large and small legal firms, barristers, solicitors, legal and justice government bodies, and law enforcement offices.
As Dublin's leading courier, you can rely on us to ensure that your goods reach their destination safely.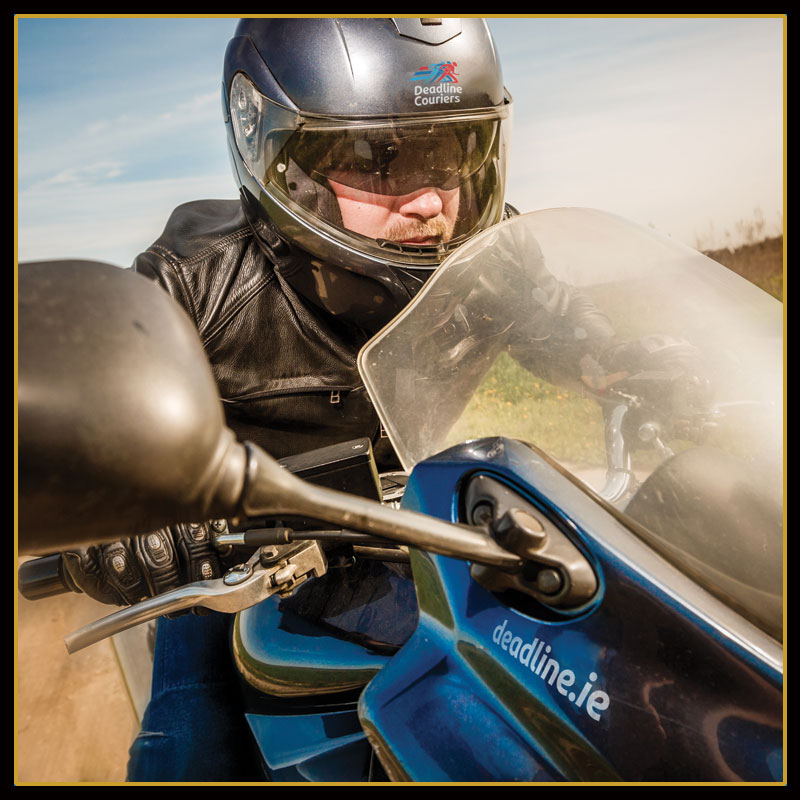 Motorbikes, vans & trucks
Urgent, direct deliveries
Secure pouch, digital signatures, tracking system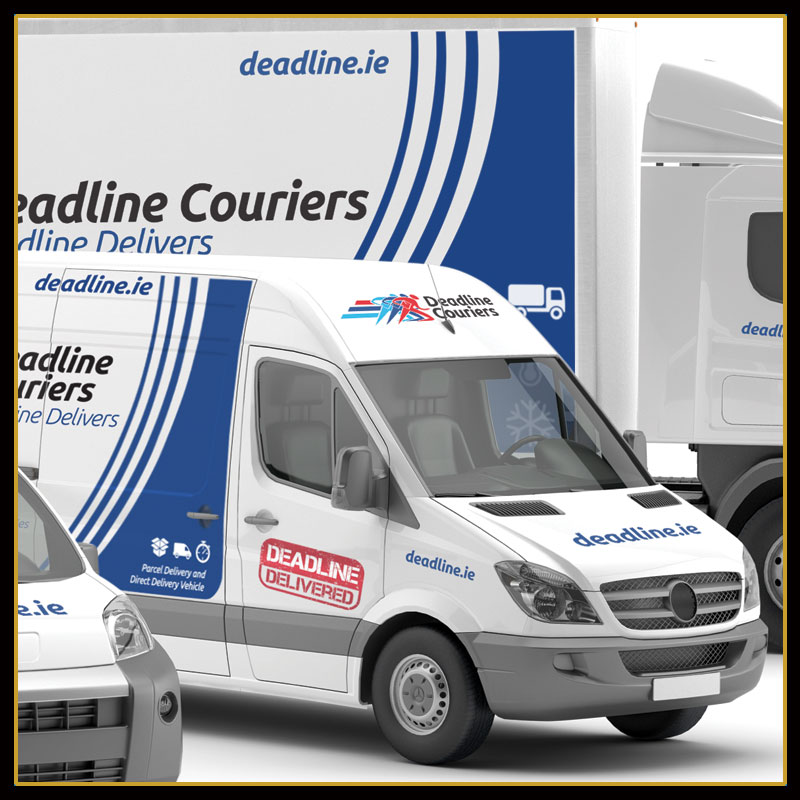 All Ireland 32 County Deliveries
Envelopes, parcels, boxes, pallets
Same day, next day, door to door
UK, Europe, USA & International
Full export & import
Regular & express parcel deliveries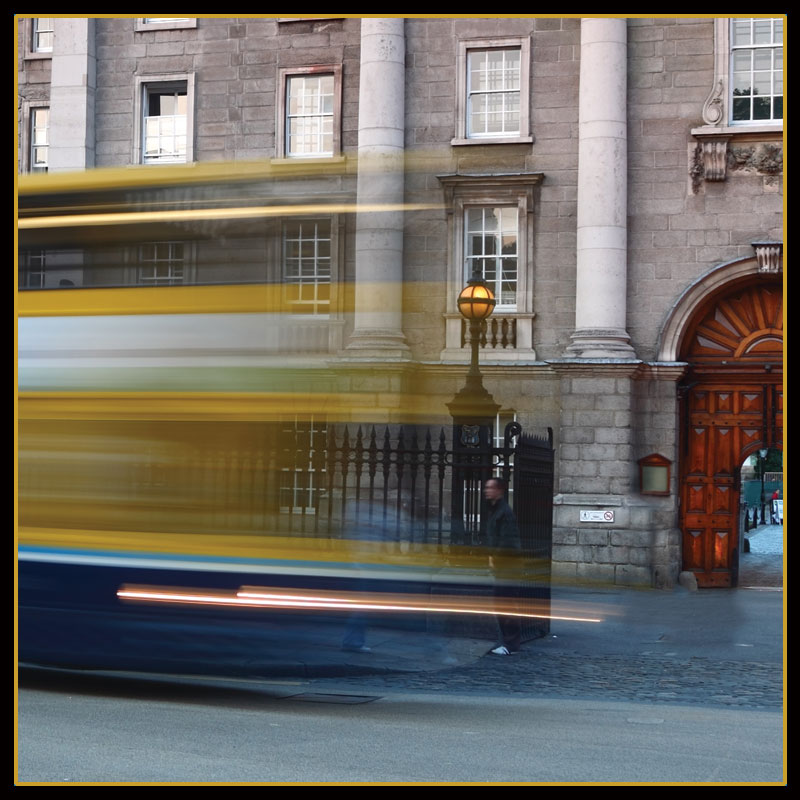 Retail, Legal, Construction, Food, etc
Screened & uniformed couriers, specialist drivers & vehicles
Bespoke solutions for your company
We used Deadline services for the first time today and have to say how thankful we are, we were really stuck and on a very tight deadline and your team got a bike to us and the driver was so helpful. Please pass on our thanks and apologies that it was so last minute, but sometimes this is how it will be for our type of work.
Can you pass on a big thank you to the guy who delivered the package on a bike to Iarnród Ēireann in Inchicore before 12 noon today. We are extremely grateful for the efforts he went to in order to get it into Irish Rail by 12. Also a big thank you to the person who dispatched the courier out to us so quickly. Thanks again!
I use Deadline Couriers, they're great, nice staff in the office, and the couriers are great lads, very obliging!!
Deadline Couriers are prompt, courteous, dependable and professional. Their on-line system is easy to use to get quotes, track our parcel and see proof of delivery. We have no hesitation in recommending Deadline Couriers.
Deadline Couriers are fast, efficient and utterly professional. The online system is brilliant. It's great to have such a dependable service.
To date, my experience using Deadline Couriers has been fantastic, the on-line booking system and automatic status updates saves chasing up on every consignment. Giving my deliveries to Deadline has been as good as doing it myself. Keep up the good work.
At Deadline Couriers we are 100% Customer Satisfaction driven, if you are happy, we are happy!